In today's fast-paced world, staying ahead in the electrical industry is crucial, and we are excited to introduce our Live Cable Inventory feature as the latest trendsetter in the market. This cutting-edge functionality has been gaining immense popularity among our customers, and it's not hard to see why!
1.Real-Time Stock Visibility:
With our Live Cable Inventory feature, customers can now view the exact quantity of cables available in stock at any given moment. No more uncertainties or delays - this real-time visibility empowers customers to make informed decisions, ensuring they never miss out on essential materials for their projects.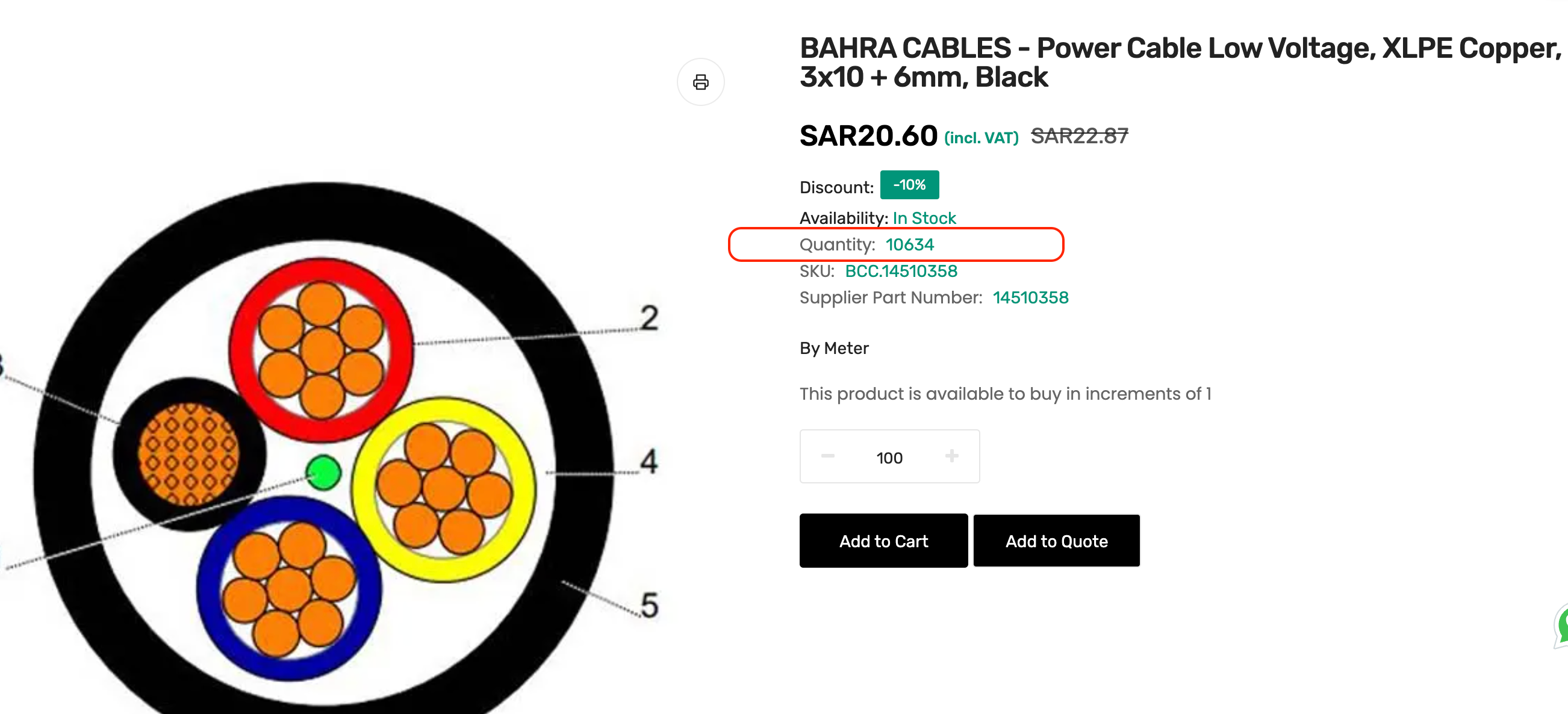 2.Priority Shipment:
We understand the importance of timely deliveries for project deadlines. Our Live Cable Inventory ensures that customers securing their required materials get the added advantage of priority shipment. Rest assured, your projects will move ahead smoothly and on schedule with our top-notch shipping services.
3.Instant Booking and Order Placement:
Gone are the days of waiting for confirmation on cable availability. Our Live Cable Inventory allows customers to book their required quantity instantly and place orders on the spot. This seamless and efficient process saves valuable time and enables swift project planning and execution.
Experience the Game-Changing Difference:
The Live Cable Inventory feature at Electric House brings unprecedented convenience and efficiency to your cable procurement journey. No more guesswork or delays - you can now confidently plan and execute projects with real-time stock visibility, instant booking, and priority shipment options.
Join the trend and unlock the power of real-time convenience for your electrical supply needs at Electric House! Visit our platform now and experience a whole new level of efficiency, ensuring your projects stay on track and on time.
Don't miss out on the revolution - see it, book it, get it! Embrace the future of cable procurement with Electric House's Live Cable Inventory feature.
Stay connected and stay ahead with Electric House - Your Trusted Partner in Electrical Solutions!